Clean Audio on Television
Possible solutions
Now that the problem is clearly defined, the scope of a possible solution is also fairly obvious: finding ways to deliver television content in a manner that gives viewers enjoyment as well as attain the highest clarity of speech for everyone. The term "Clean Audio" is commonly used to describe technical and procedural means of achieving this.
Incidentally, there is clear proof that there are possible clean audio solutions that address the user needs. Apart from the already mentioned BBC trials using the Red Button channel, there is further evidence such as research undertaken by Salford University demonstrating the benefits of clean audio.
However, it should be apparent that "Clean Audio" is not a single device, or instrument, or rule. Instead, it is a collection of efforts and provisions that cover the end-to-end chain of creating, mixing, transmission, delivery and play-out of television content. Amongst the key components of a "Clean Audio" solution are the following:
Programme makers can, during production, design their audio with the specific requirement of clarity and intelligibility in mind
Background sound could be delivered separately (for example using multi-channel audio) from foreground dialogue and speech in a way that allows the user to control tone and volume levels on both streams separately or even turn the background stream off altogether
An alternative "Clean Audio" stream could be broadcast in parallel with the standard audio for a programme (this could be done via out-of-band delivery models, for example streaming a clean audio version over the Internet alongside a linear over the air broadcast)
In practice, a true solution will require time and investment to come about. Clearly, programme makers and broadcasters have a key role to play, as do regulators and user groups.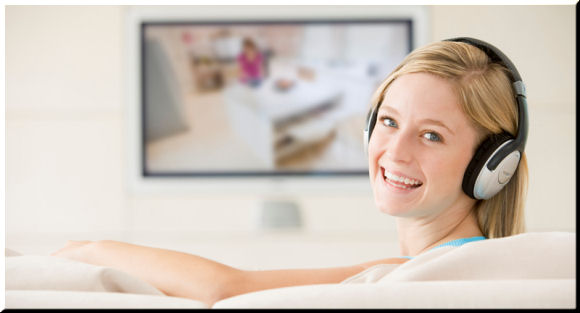 Furthermore, the technical solutions mentioned above will require the broadcasting play-out and transmission systems, as well as the receiving consumer equipment to actively support such a solution, for which the development of a clear requirements specification and, likely, standardisation work will be needed.
A true solution can therefore not be implemented overnight. There is a need for awareness raising, technical work on standards and metadata, policies on audio material for broadcasters and programme makers, and technical developments and implementations.
However, in the mean time, broadcasters could already improve matters by:
using their authority in standards bodies and professional markets to act as a catalyst and drive the clean audio process forward, coherently and sensibly, while taking into account the user requirements
developing and implementing guidelines and advice for programme makers and other stakeholders along the end-to-end delivery chain
In conclusion: background audio on television creates real challenges, which are not solely a matter of taste, but constitute a real access barrier for a growing group of consumers. Solutions are possible, but require collaboration and incentives all along the delivery chain. Regulators could play a key role in catalysing progress.