In the Media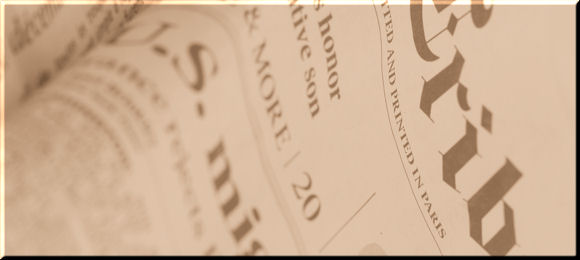 In this section, you can find excerpts and some clippings of media coverage of my work activities and key projects. Please note that this is not an exhaustive list.
Ability Magazine
Briefing on Clean Audio by Guido Gybels, setting out how access to television could be significantly improved.
See also the related paper on this website
The Times
Article discussing how high-tech devices open up employment to disabled people. Guido Gybels is one of the experts quoted in the article.
Click to read on the Times Online website
The Guardian
A letter by Guido Gybels is published in Society Guardian raising the issue of access to emergency services as a basic right and highlighting the new EmergencySMS service now available in the UK.
BBC Radio Suffolk
Guido Gybels gave a live interview about the EmergencySMS service, a UK-wide text service that allows people to contact emergency services by SMS.
Ability Magazine
Interview by Annie Turner with Guido Gybels on new technologies for speech to text, the future direction of technology and the importance of the legal and regulatory context for eInclusion.