In the Media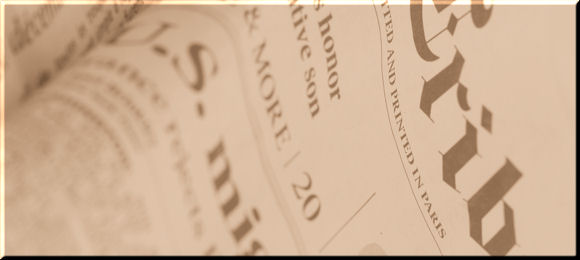 In this section, you can find excerpts and some clippings of media coverage of my work activities and key projects. Please note that this is not an exhaustive list.
BBC News
Guido Gybels reports on the EmergencySMS project, establishing nationwide access to 999 via SMS and points out that imperfect access is better than no access at all.
Click to read on the BBC News website
ITWire
Coverage of the newly published framework for Text-over-IP (ToIP), RFC5194, for which Arnoud van Wijk and Guido Gybels were the editors.
Click to read on the ITWire website
SAGA Health News
Comment by Guido Gybels about machine listening software that claims to clean up audio for the purpose of improving spoken language understanding.
Click to read on the SAGA website
Sky News
In the context of the launch of the Siemens Tek. Guido Gybels commented on the role Technology can play in improving people's lives, but that it could not fully restore hearing.
Click to see on the Sky News website
FMworld
In this edition of the facilities management magazine, focus was on improving office accessibility for people with hearing loss. Guido Gybels talks about available technology and acoustic design aspects.